Is Bubble Wrap Recyclable?
Bubble wrap is one of the most commonly used packaging materials. Jiffy bags, bubble sheets, bubble envelopes are used often by most e-commerce businesses. There is nothing better than a nice layer of bubble sheet wrapped on a fragile item to keep it secure and ensure that it reaches to the buyer without any damages or breakage.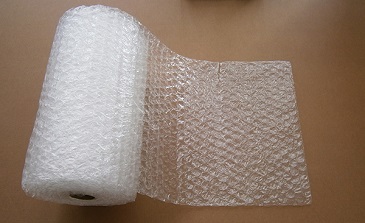 Bubble plastic bags can be reusable but it is recyclable too. However, since bubble wrap is not biodegradable, you must either reuse it and then hand it over to certain plastic recycling agencies. We prefer reusing it each time and resist bursting the bubbles so it keeps my fragile items and crockery safe. If you are done reusing all the bubble bags or bubble pouches, you can send them for recycling.
Styrofoam or thermocol beads can be used as fillers in place of bubble wrap but the risk of breakage still remains. Corrugated paper is also an option if you want to switch to recyclable material.
Read more at https://www.quora.com/Is-bubble-wrap-recyclable