Who Supplies Shipping Material To Amazon?
In India, there are very few manufacturers that supply shipping material to big e-commerce portals like Amazon. All kinds of shipping material like packaging bags & covers, plastic courier bags, tamper proof courier bags, custom poly bags, shipping mailers are easily available online these days. Sellers registered with Amazon can buy this at wholesale prices online. There are also a number of online portals where one can get every sort of packaging and shipping material.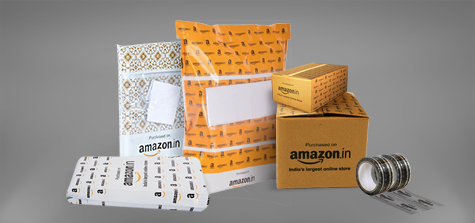 You can buy Amazon packaging material from Packing Supply, that has different Amazon packaging products like Amazon Economy Envelopes, Amazon Premium Envelopes, Amazon Sample Kits, Amazon festive courier bags and Amazon Corrugated Boxes. The material is manufactured by Dynaflex Pvt Ltd who are leading manufacturers of poly bags and envelopes across the world.
You can order with PackingSupply.in from the Amazon website too.
Read more at https://www.quora.com/Who-supplies-shipping-material-to-Amazon