Must Have Packing Products
Product packaging is nothing but a container in which items, apparels or finished goods are packed but it is a big part of a successfully selling product and satisfying the customer. That is why successful businesses follow the best product packing practices. If your business goal is delivering your product to your customer's doorstep safe and sound, make sure you have these 5 packing materials handy.
Corrugated Boxes
Light in weight, easy to handle, sturdy and durable, corrugated boxes are the best way to protect the product during storage and transportation until it is safely delivered. 
Bubble Wraps
If you are shipping a fragile product that needs to be handled with extra care and caution, bubble wraps and bubble bags are your best bet.
Packing Label
Single-use packing label is used for packing and shipping apparels and single-use products while reclosable packing label are a preferred choice of packing material for food products.
Security Envelope
These are tamper evident envelopes that make an ideal solution for businesses that need safe and secure packing material for shipping confidential items or sensitive information.
BOPP Tapes
BOPP tapes offer the best dimensional stability and flatness for packing products and protecting them against damage during transport and harm due to adverse weather conditions.
If you want your packaging to reflect the high-quality of your product, surf through this infographic and refine your approach with these 5 must-have product packaging materials.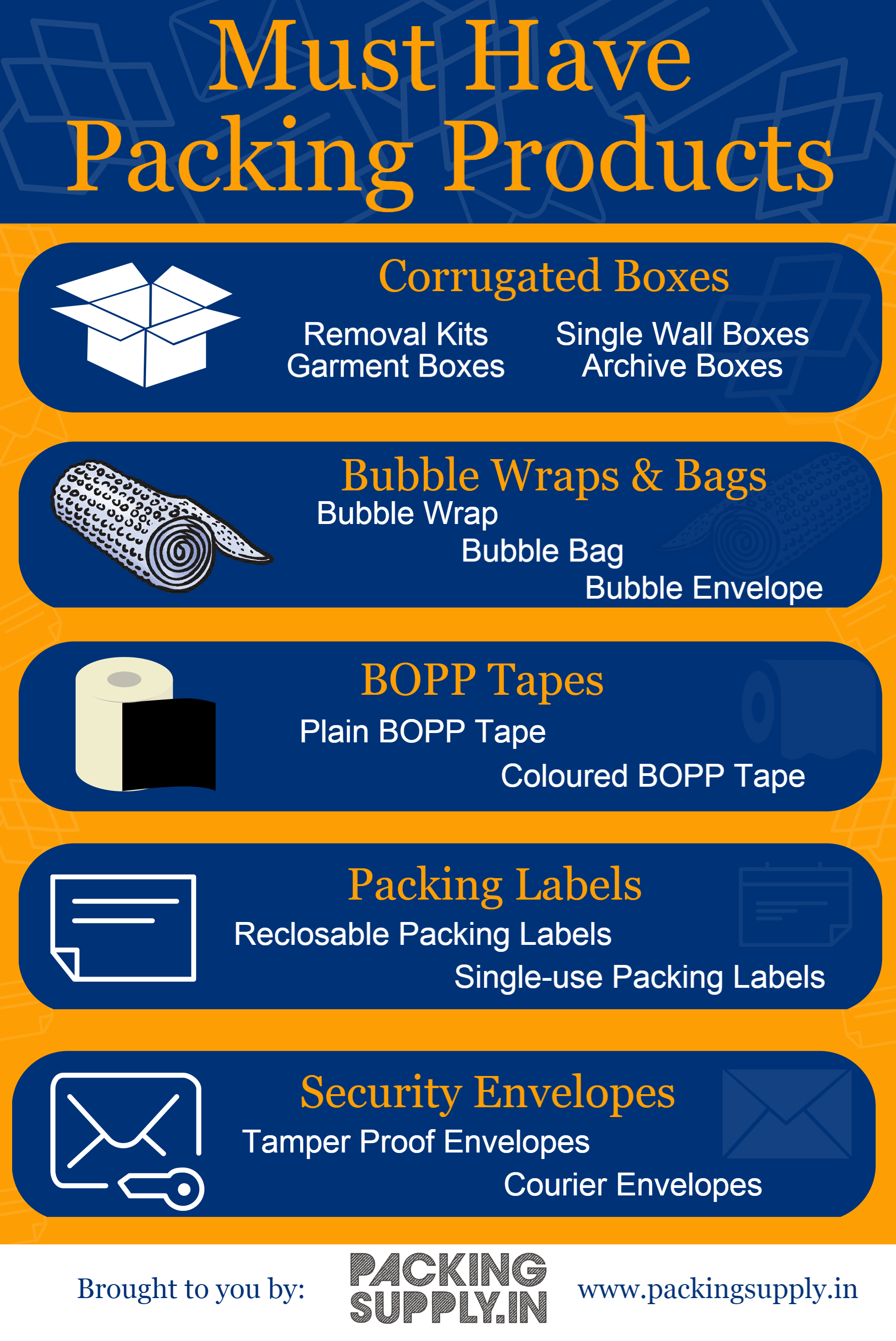 Share this Image On Your Site