Strategies to Wrap and Pack Gifts That Need Shipping
We also love the idea of packing the gifts nicely and sending them to friends and family who are dotted around the world. But, to ship a gift is no easy task. It needs to be wrapped and packed properly to ensure that it is delivered in one piece.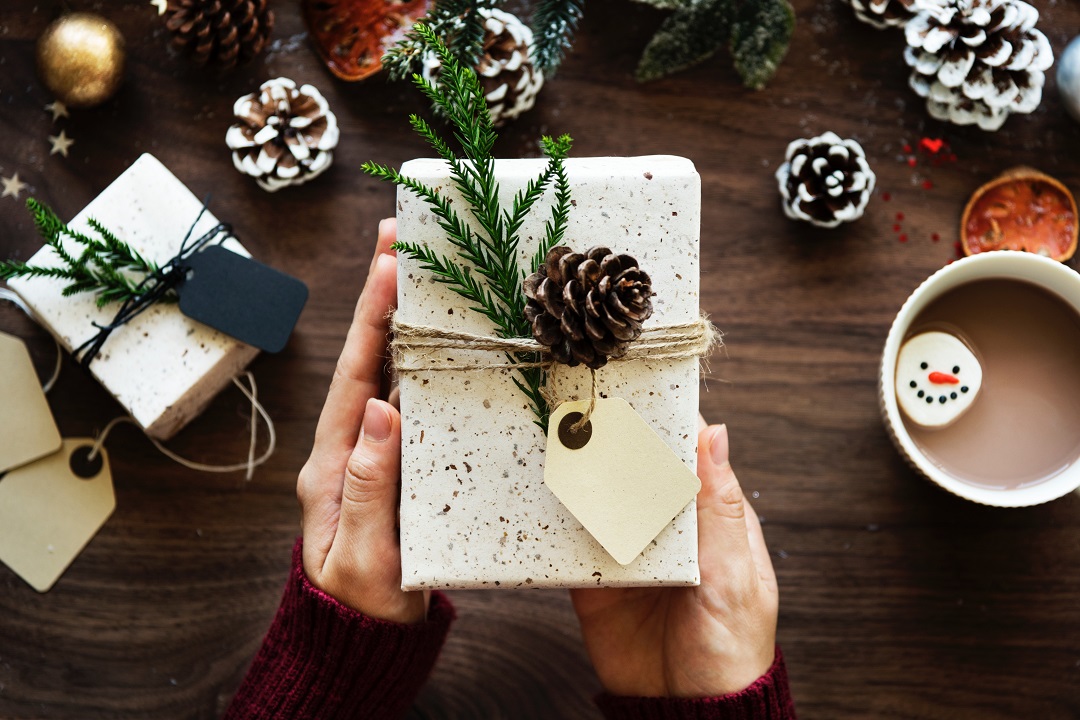 Here's a quick guide to help you wrap and pack gifts correctly for shipping
1. Strategies for wrapping and packing breakable items
Glassware and vases: Fill the hollow of the vase or glass and then bundle them up.
Jewelry: Pack the jewelry in its own resealable plastic bag. Use a box filled with tissue papers to pack
them.
China, Porcelain dolls: Use acid-free tissue paper to pack each item. And then wrap them in bubble
wrap.
Light fixtures: Take off the bulbs and other dangling parts. Wrap them separately with crumbled
paper or tissue paper and then protect them with the bubble wrap.
You will need a strong and sturdy container. A corrugated cardboard box is your best bet. It has the ability to absorb shocks better than the plain cardboard box because of the air cushioning the ridges in the box provides. Once your breakable item is inside the box, you'll need to make it cushy. Fill the box with packing peanuts around the gift. The packing peanuts will absorb the vibrations and ensure that your item doesn't move while in transit. If the gift item is very delicate in nature, you may want to double-box it. Seal the cushioned, snugly packed gift item and then place it in a larger box. Surround the gift item in loose fill and then secure it with tape. Let your packing go through a test.
Shake your package and check if anything moves. If you hear something moving that means it needs more fill. If you don't that means your gift is ready to be shipped.
2. Strategies for wrapping and packing oversized or oddly shaped items
Use packing paper or bubble wrap to wrap the oversized pieces and secure it with the tape. Then place the wrapped item inside a box for added protection. If you plan to ship the product without a box, ensure that you use packaging material to restrict its movement during transit and seal the package with the tape. Don't forget to label the package inside as well as outside.
Place the wrapped gift item in a corrugated cardboard box or shipping box, the bottom of which is thickly lined with packing paper or foam. Surround the gift item with foam peanuts or bubble wrap to ensure that the object stays put and doesn't move. Fill the box completely with the packing peanuts and then seal the package.

3. Strategies for wrapping and packing perishable food items
If you're sending perishable food items as a Diwali gift, packing them is quite a challenge. If you are packing food in containers such as glass or porcelain, ensure that you use bubble wrap to wrap each container and then surround them with foam peanuts. Using newspapers for packing cold food is not recommended as there is a good chance that the newspaper will tear when it gets wet. Instead, wrap them with plastic resealable bags or plastic containers. Use plastic wrap or aluminium foils to wrap the products to prevent spillage.
A foam container or an insulated corrugated cardboard box is the best for packing fresh or frozen foods. Polystyrene foam is a reflective material that minimizes the transfer of heat and retains the temperature. If the walls of your container are thick, the contents of the box tend to remain at a constant temperature. Sealing is the final step in packing perishable food items. Do not use duct tape to seal the package as it is not the ideal tape to seal hot or cold food items. Heat melts the tape and cold loosens its grip on the box. Choose tapes that are specially designed for shipping. Tape all the edges of the box. Don't forget to label the box as "Perishable" or "Keep Refrigerated". Include
your contact details and that of the recipient on the label. Always choose a speedy delivery option when shipping perishable food items.
Buy packing materials such as corrugated cardboard box, foam peanuts and bubble wrap online only
at Packing Supply. Visit the website to check out various packaging options available in wrapping and
packing your gift items.