4 Ultimate Ways To Pack Your Products For All Festivals
The excitement of holiday shopping is unmatched. It's also the gifting season. Over the last decade, a lot of emphasis has been given to packaging for festive season. With Diwali and Christmas soon approaching, businesses need to up their game to beat the competition by opting for a better experience for their customers not just with the quality of products and discounts but also with their attractive packaging.
The cost incurred on festive packaging is not very high but the returns in terms of branding and customer delight are very rewarding. The idea is to impart a distinct and compelling quality to your packaged products. Here are some ways to add a Diwali feel to your packaging:
#1 – Golden and Silver Metallic Color Screen Printing: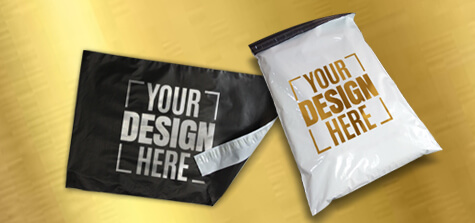 Festive season especially Diwali demands some bling. While you decorate your stores, promote sales & discounted offers online to celebrate the festival, why not add an extra touch to the customer experience with customised printing in golden or silver metallic color or ink on it. There is a wide range of packaging products, materials and solutions that can be custom business logo printed for a premium look.
#2 – Frosted Bag:
Frosted plastic bags look elite and classy. They also add a very wintery and elevated experience for the shoppers. If you are using normal poly bags or D-cut plastic bags for your business, introducing a range of frosted carry bags would be a novel touch this festive season.
Also Read: 5 Real Stories of Customer Reviews & Feedback for Packingsupply.in
#3 – Custom Printed Festive Courier Bags: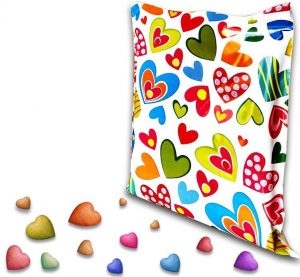 You can also opt for something unique with a range of printed courier bags. Premium printed mailing bags with festive designs or something as simple as bow or lace would add an elegant look to your packaging and surprise your customer. These plastic bags can be ideal for corporate gifting too.
#4 – Colourful Tissues or Printed Wrapping Papers:
While the boxing and outer packing is what will make the first impression, if the product is placed in a unique colourful wrapping inside the box, it adds to the "wow" factor. You can even opt to use colorful or printed tissues as stuffing inside the box along with some hay can add a fuzzy and warm feeling to the entire unboxing experience.
You can also find the best quality and reliable packaging materials & solutions for your e-commerce, stationery, retail, electronics and others industry. Feel free to contact us here!