Transparent or Opaque – What Packaging Materials Should You Choose?
When it comes to packaging materials, there is always a conflict on what type of packaging will work? After all, the packaging is like wrapping a gift. It brings a smile on the buyer's face to see a well-packed product. And you need to ensure that no matter what form or type of packaging you use, it must appeal to your audience. Now your audience depends on the nature of your business. While bright, glittery packaging may appeal to homemakers, small town vendors or suppliers, for the corporate industry or the elite category of products, you will need something classy.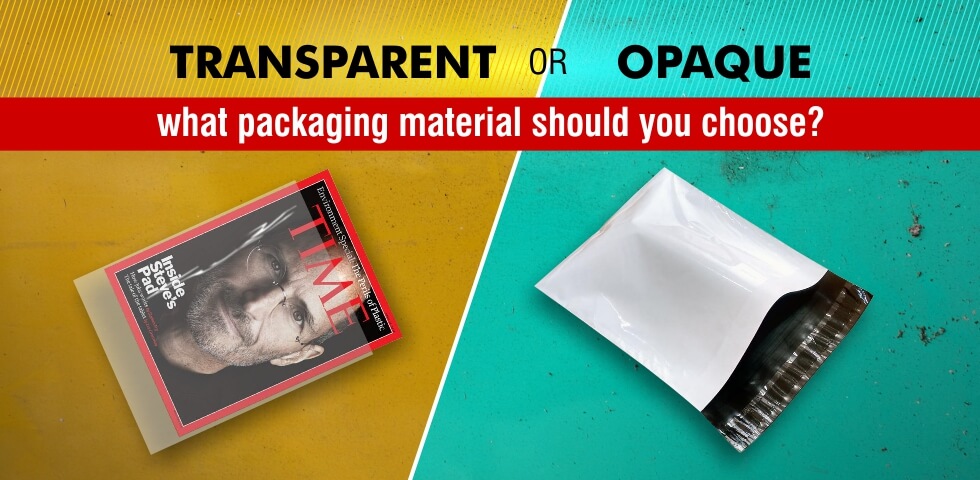 The nature of products determines whether you need transparent or opaque packaging. You might consider the following points if you are to decide whether it is opaque or transparent packaging that will improve your business and enhance customer satisfaction.
Transparent Packaging For Products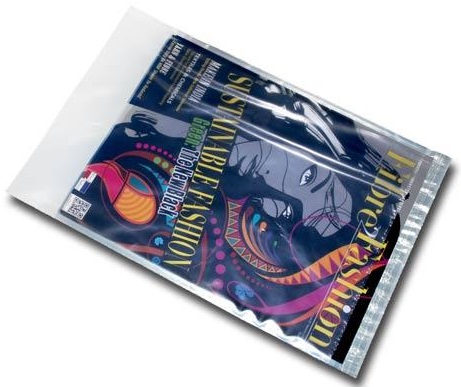 The see-through feature is a benefit for e-commerce business dealing with apparel, pharmaceutical, stationery, retail or healthcare packaging. From the seller's point of view, transparent packaging can prove to be useful as it helps them identify multiple packages and ship them to the right customer. With transparent courier bags, you don't need to manually open or scan each bag to check what the product is and hence the confusion regarding sending in the wrong shipment to a buyer is eliminated.
Transparent packaging is used widely for mailing magazines, brochures, apparel, or few stationery items. There are also options on one side transparent envelopes or courier bags that you can opt for, in case you want to custom print your logo on the poly bags.
Also Read: Custom Printed Plastic Courier Bags for Products Packaging & Shipment
Opaque Packaging For Products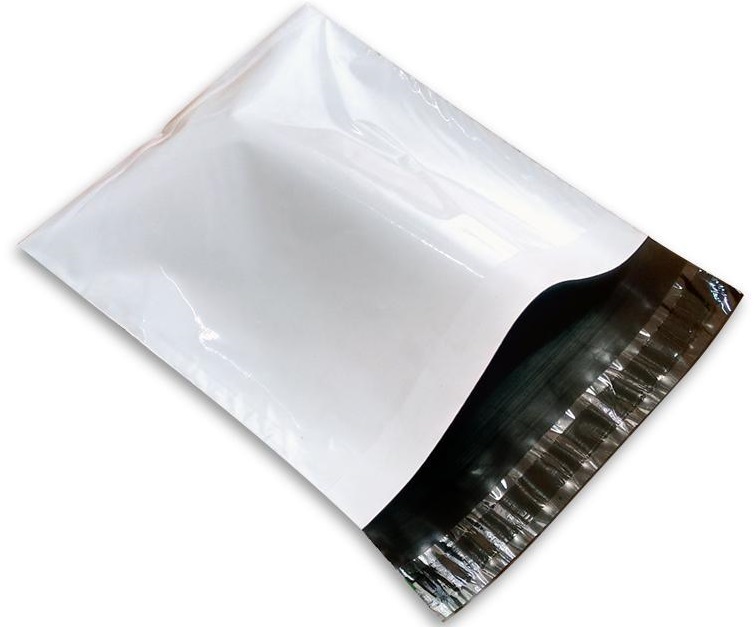 If you have valuable items to be shipped, opaque packaging materials should be your top choice. However, if you need plastic courier bags or poly envelopes to just store multiple documents and refer to them later, opaque envelopes and courier bags may pose a little problem as you need to open every package and check for the items inside.
Most people opt for opaque varieties. Whether it is for personal use or a commercial one, opaque pouches or envelopes are a safer choice. This way, the contents to be shipped stay secure. Legal documents, bank letters, or even official documents need to reach the end user or client safely. If they are secured in transparent envelopes, the content inside the bags or pouches is visible which may increase the risk of tampering. Using tamper evident security envelopes that are opaque is an ideal choice too.
We at Packing Supply provide opaque and transparent packaging materials in many varieties, styles, and thickness (micron). Depending on the features there are courier envelopes, bubble envelopes, woven lined envelopes, transparent envelopes, single side transparent envelopes, gold loan envelopes and many other varieties. You can even get your packaging material screen printed or customized. For more information, feel free to contact us here!