Which Type Of Bags Are Used For Packaging in eCommerce Industry?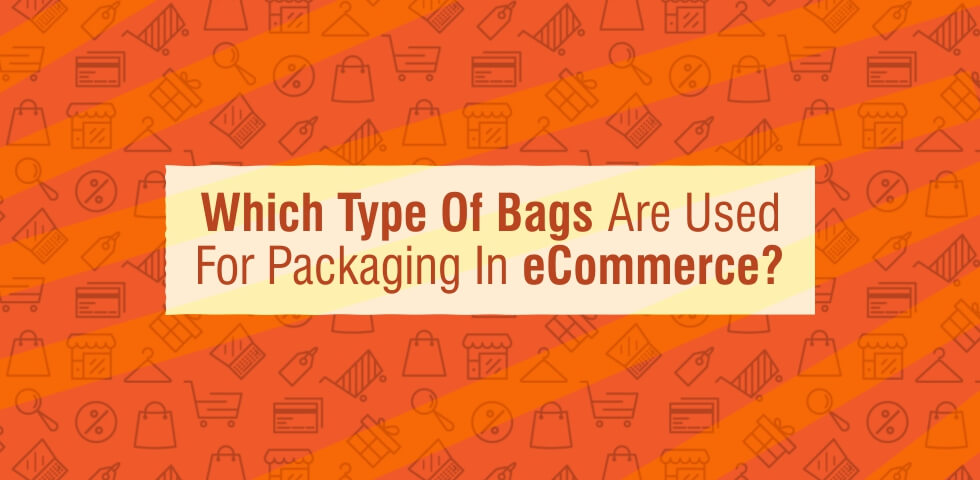 There are endless options when it comes to choose packaging supplies in eCommerce. There has been an upsurge in the demand for good quality, reasonably priced packaging bags and envelopes so that eCommerce businesses can create an impact on the buyers.
The types of bags used for packaging in eCommerce depends a lot on the nature of business and products to be shipped too. Following are some of the commonly used types of packaging bags:
Plain Courier Bags:
Plastic courier bags fulfill all your requirements for mailing and shipping. These can be custom made to suit your demands too. With variety of features like permanent peel and seal flap for the secure movement and mailing of client's documents and consignments, POD jacket to insert airway bill or consignment notes etc available on either side of the bubble courier bag, these bags can be customized too.
Bubble Courier Bags:
Bubble lined courier bags are just an ideal solution for storing, handling and transiting your valuables securely. These plastic bags and pouches have a bubble lining on the inner surface of the bag which protects the valuables inside from the outside pressure or load and even pprovideslight protection when in transition. They are widely used by courier companies, e-commerce companies and other various industries.
Festive Courier Packing Bags:
As the name suggests, these bubble mailers and bubble pouches or jiffy bags are designed specially to add a festive feel to the packaging. Lot of eCommerce businesses get festive bags customized with their company logo while other prefer to choose from the already printed festive designs.
Tamper Evident Security Bags & Envelopes:
Tamper Evident Courier Bags are designed in such a way that if anyone tries to open them, it will leave an irreversible mark "VOID"; which clearly depicts someone has tried to tamper with the contents.
Poly Bags With POD Jackets:
Premium 60 Micron Poly bags with Document Pouch are available in various sizes and are tear resistant and waterproof. A clear overlapping jacket on the outer surface of these bubble envelopes and plastic bubble mailers for inserting notes, air-way bills and more.
Read more at https://www.quora.com/Which-type-of-bags-are-used-for-packaging-in-eCommerce