8 Advantages of Corrugated Boxes
Did you know that around 95% of all products in America are shipped in corrugated boxes?
Corrugated boxes are everywhere, so much so that they have become the packaging material of choice for a lot of brands and industries, particularly the packaging industry.
Why? Because corrugated boxes are low-cost, low-weight and one of the most easily available packaging options out there!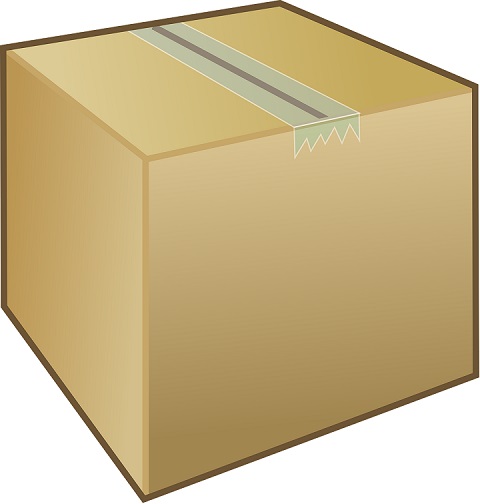 Here are 8 benefits of corrugated boxes:
1. Maximum Protection
Corrugated boxes are stronger than your average cardboard boxes. They act as a stable cushion for any product that they are carrying during shipping and handling. The corrugated cardboard size can vary according to size and thickness. Corrugated cardboard is designed to keep moisture and bacteria away from the products within, this is particularly important for food products that have to withstand long shipping times.
2. Easy to Customize
Corrugated packaging is easy to customize. You can have your corrugated manufacturers design custom boxes according to your personal business requirements.
3. Cost-Effective and Sustainable
Corrugated carton boxes are some of the most inexpensive packaging options out there. They don't require high labor costs or any costly tools to manufacture the boxes. Apart from that, corrugated cardboard is quite easy to recycle.
4. Great For Branding
The Corrugated packaging material can be customized to help you with your company's branding and brand awareness. Custom branding is a great way to impress your customers because it looks more professional and means business. You can also choose to give your boxes a personal touch which is bound to earn the loyalty of your customers and keep them coming back for more.
5. Biodegradable
Corrugated cardboard is made up of 70-100% recycled material, making it one of most eco-friendly green packaging materials available. Corrugated boxes are also quite easy to recycle, re-purpose and dispose of as most corrugated manufacturers don't use any bleaches or dyes.
6. Light Weight
If you happen to manufacture or transport heavy products then you probably don't want to increase the weight and shipping cost of your products with heavy packaging, right? This is where corrugated cardboard is advantageous as it is strong and lightweight. Being lightweight also makes them very convenient for shoppers, particularly if they aren't charged extra for shipping without having to compromise on the safety of their products.
7. Recyclable and Reusable
Corrugated cardboard packaging is one of the most highly recycled materials on the planet. The boxes can also be folded up and packed away for reuse when needed.
8. Offer Flexibility
Corrugated boxes can be manufactured in a wide variety of sizes and can either be single, double or even triple walled for more protection. Corrugated boxes can be used to pack a lot of different products making them one of the most flexible packaging options in the market today.
To find out more about the advantages of using corrugated boxes in your business, contact our team at Packing Supply today!