Custom Printed Plastic Courier Bags for Products Packaging & Shipment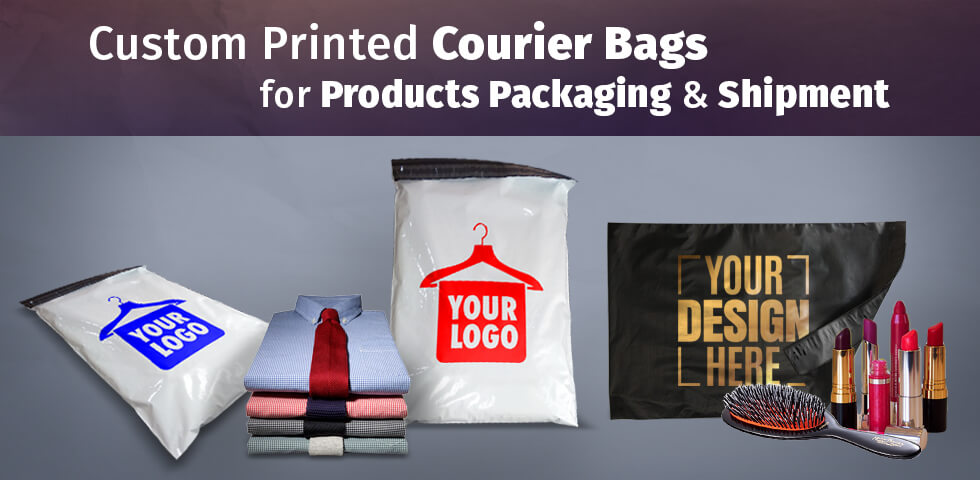 Product packaging has rose to prominence significantly in the last few years. With online shopping and consumerism on an all time high, the packaging is something which retailers can no longer turn a blind eye to. Packing Supply offers a gamut of products which will not only facilitate safe shipping of your products but also help create a unique brand image. Printed courier bags or printed plastic bags as they are popularly called are the most commonly used packaging products.
Suggested Applications Or Industries for Custom Screen Printed Courier Bags:
We offer three variations in the poly courier bag category, namely:
Screen Printed Courier Bags: These are basically customized logo printed courier bags and come with a POD jacket which is used for inserting billing information or facilitate return orders. These also come in various colors, with 'peel and seal' feature and are light weighted. Sellers can customize as per the brand image and consumer demographics.
Screen Printed Black Courier Bags: These customised black plastic courier bags come under premier packaging. You can get your company logo and other details on these striking customized black courier bags which come with two visually appealing colors (golden or silver).
Premium Metallic Color Screen Printed Courier Bags: These are the same as customized courier bags with the difference being in the look. Under these, we offer two alluring colours, that is 'silver' and 'golden' which lend a distinct look to the packaged product.
These plastic courier bags are used in almost every other industry. Primarily, the following industries use these customized or non-customized mailing bags for their packaging requirements:
Thus, it is evident from the number of industries that use poly courier bags that the applications of these bags are manifold.
Also Read: Tamper Proof Plastic Courier & Mailing Bags – Product Summary
Features and Specifications of Customised Poly Courier bags:
Made from 60 Microns LDPE films.
Transparent POD Jacket on one side of the bag.
Peel and Seal adhesive liner.
Water/ Moisture Resistant.
Durable
Easy to Write on with a ball point pen or marker.
Recyclable and easy to use.
Available in a wide range of sizes.
POD Jacket to keep invoice and billing details.
Standard Sizes & Price Per Piece of Logo Printed Courier Mailing Bags:
Personalized Premium Screen Printed Plastic Mailing Bags: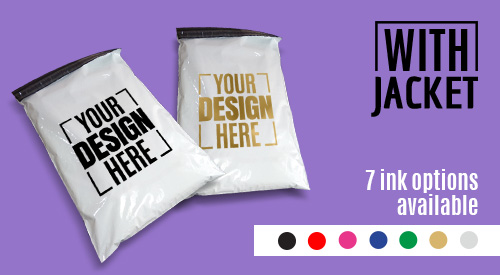 Premium Golden & Silver Colour Printed Black Mailing Bags:
| | | | |
| --- | --- | --- | --- |
| Size (W x H) Inches | Micron | POD Jacket | Price Per Piece (Inc. of Taxes) |
| 10 X 12 | 60 | Yes | 5.10 RS |
| 12 X 16 | 60 | Yes | 6.23 RS |
This plastic courier bags are available in various colors such as yellow,
For further details, visit our website PackingSupply.in, which has an answer to all your packaging woes. Contact us or call us on +91-7857078570 Or +91-265-2982521 / 31.