Importance of Packaging in Apparel & Textile Industry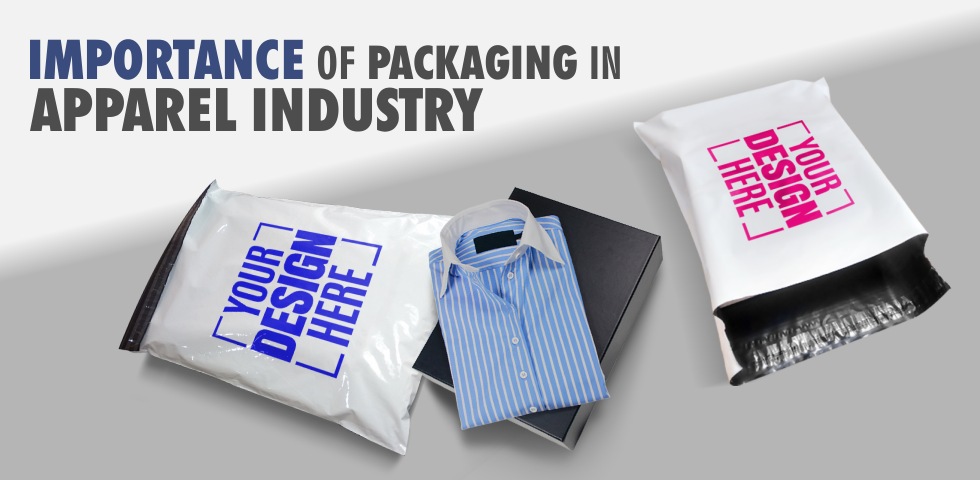 With the emergence of the online shopping revolution, product branding and marketing has garnered new dimensions. Consumerism is on an all time high, with shoppers expecting a fulfilling buying experience.
Globally, manufacturers are spending over $150 billion on product packaging alone. The very definition of packaging has transformed drastically with small and medium sized retailers mushrooming from every nook and corner.
For apparel retailers packaging the products is as significant as the product itself. Customer satisfaction is the key to build a brand and for generating a 'feel good factor' and ensuring customer retention, presentation of the products is of utmost importance.
The following statistics by Veronica from Marketing Profs will further throw light on the role product packaging play :
52% consumers will buy the product again if they get the product in premier packaging.
90% consumers are bound to use the packaging boxes and bags after purchase.
There is reportedly a 30% increase in the number of consumers when businesses focused on product packaging design.
74% consumers who fall in the age group bracket of 18-25, tend to share product packaging photographs on social media.
These statistics are proof enough that product packaging is the need of the hour and retailers cannot stand oblivious to the urgency of good product packaging if they want to create brand perception and earn revenues.
The apparel/textile industry has been facing many challenges with the advent of the dotcom revolution. Some of them are:
Rise of Consumerism:
Consumers today have become all powerful and with innumerable options coupled with swiftly changing fashion trends, it has become exhausting for retailers to keep pace and forge ahead of their competitors.
The Amazon Effect:
Digital revolution has reshuffled the age old business model of buying and selling. Brick and Mortar shopping has become a thing of the past and brands like Amazon has taken over the virtual marketplace by offering a gamut of products and premium delivery service. In turn, consumers expect a similar hassle free shopping experience with every seller. The apparel industry was hit the most by the Amazon Effect with Amazon performing remarkably in the Apparel & garment category.
Inventory Management:
Inventory management is another challenge that the apparel industry encounters.Quick changes in fashion trends lead to changes in product branding and even packaging of the product has to be reassessed.
Thus, apparel packaging is a phenomenon which is there and is there to stay. If you want customer retention, you need to study the various packaging options available.
We at packingsupply.in provide a one stop packaging solution to all your packaging woes. We focus on small and medium scale sellers thereby offering them customized screen printed packaging which is the best fit for the garment & apparel industry.
Our Custom Screen Printed Packaging Materials & Products:
Screen Printed Envelopes:
These screen printed envelopes are widely used in apparel/textile packaging. We offer sturdy, moisture resistant, writable screen printed envelopes in a number of eye catching colors (white, black, red, green, blue, magenta) in varying sizes. You can get your brand logo and content printed on these and customize as per your requirement.
Screen Printed Courier Bags:
Screen Printed Courier Bags come with a POD jacket which is used for inserting billing information or facilitate return orders. These also come in various colours, with 'peel and seal' feature and are best suited for apparel packaging & garment packing as they are light weighted. Sellers can customize as per the brand image and consumer demographics.
Screen Printed Black Courier Bags:
Screen printed black courier bags come under premier packaging. You can get your company logo and other details on these striking screen printed black courier bags which come with two eye- appealing colours( golden or silver). These premier packaging products are again a perfect solution for the apparel/textile industry as the packaging is flexible.
D- Cut Carry Bags:
This D- cut customized carry bags are predominantly used in the garment & apparel industry owing to it shape and size. These carry bags come in different colors and helps ease apparel packaging because of the high seam strength which facilitates insertion of a substantial number of products.
Custom Printed White Carry Bags:
These white carry bags are in vogue in clothing & apparel packaging arena since forever. We offer these in various sizes, maximum being 8 by 8 inches and again you can tailor made these into various colours and put your logo and brand details printed on it.
Apparel packaging industry is wrought with many challenges but we at Packingsupply.in are working constantly towards giving a customized packaging experience to our customers which in turn will help them build a strong brand image.