Top Things to Remember When Packaging Electronics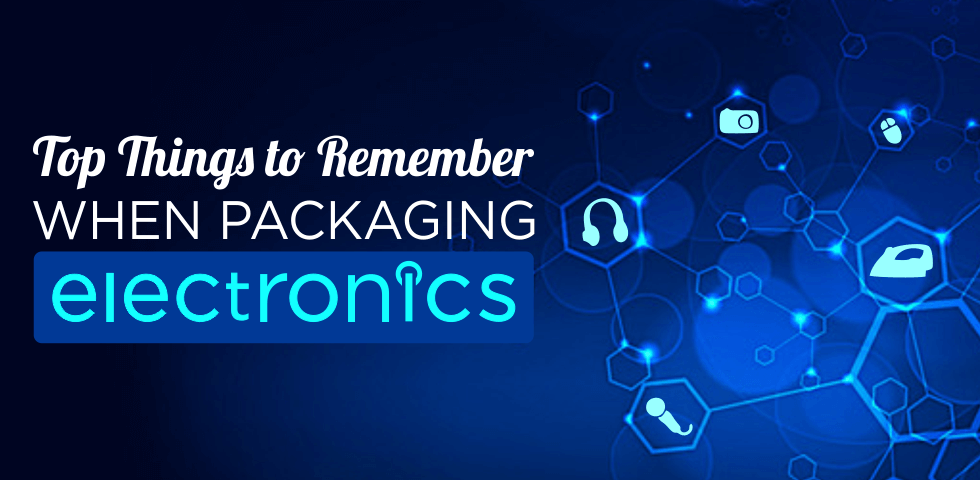 Whether you mark your items fragile or not, there is a certain way all shipping companies handle your goods. Marking it fragile does improve the chances of better handling, but doesn't guarantee it. Also, no matter how good your courier company is, they are not going to pack the product for you. Sending documents, apparel or small items is not a challenge as it involves simple packaging. They are also not prone to damages or breakage as much as costly items like electronics.
Shipping electronics gives most new sellers or customers a nightmare. You cannot afford to take the risk here. With the festive season ringing in, the demand for sending electronics as gifts is high. If you disappoint your customers with damaged products during this time of the year, it will cost you more than just monetary losses. So here are some tips you can bear in mind while packaging and shipping electronics:
Useful Packaging Tips When Shipping Electronics Items:
You can check the user manual once before you start packaging the electronic item first. Most manuals come with some instructions on how to pack and ship the product, if in case.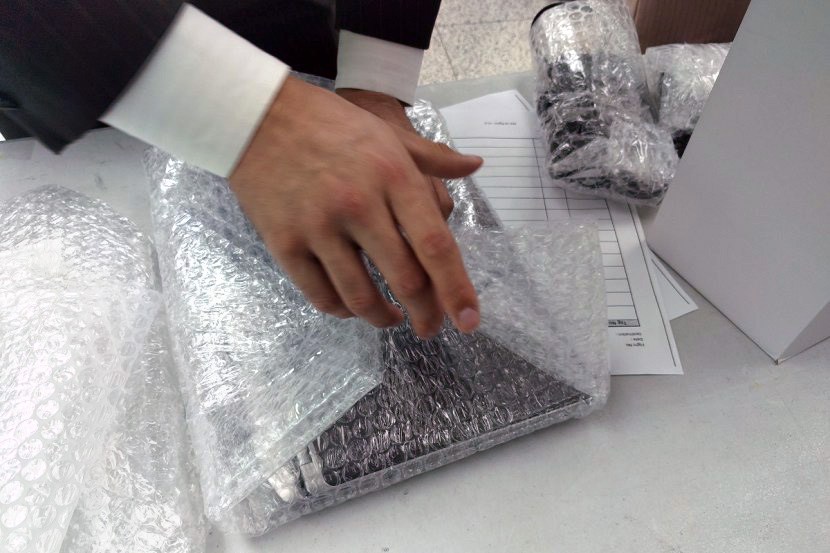 Bubble packing is the safest choice. Pack the electronic item with a thick layer of bubble wrap. Ensure that all the edges are covered to prevent them from chipping. Covering electronics in bubble wrap also keeps it safe from static electricity and excess heat.
Double packing is the best tip for shipping electronics. Place the item in one box and then place this box in another bigger sized box, such that the edges don't touch the outer box. Add cushioning material between the two boxes so as to prevent the jostling of the inner box.
To fill the gap between two boxes, use fillers like thermocol peanuts, air cushioning systems, coloured tissues, or foam inserts to keep the inner box in place tightly. The idea is to avoid sliding of the inner box. If your electronic device is not inside a box, never use packing peanuts as they generate static electricity and can result in damage to the product.
Once your box is ready, seal it thoroughly with good quality tape. Seal the edges with tape to prevent weathering. Shake the box and see if the inner box is moving inside. If not, your item is secure.
Pack cords and wires separately and use cable ties to secure them. Wrap them with a bubble sheet.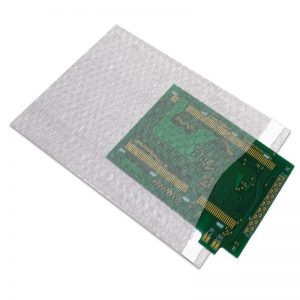 Ship your electronics only with trusted partners. This way, you'll never face any problems with electronics during transit and will be able to offer a good unboxing experience to your customers too. If you are looking for quality packaging materials for electronics shipment then feel free to contact us here!