Wedding Gift Bags – An Impression That Lasts For Long Even After The Occasion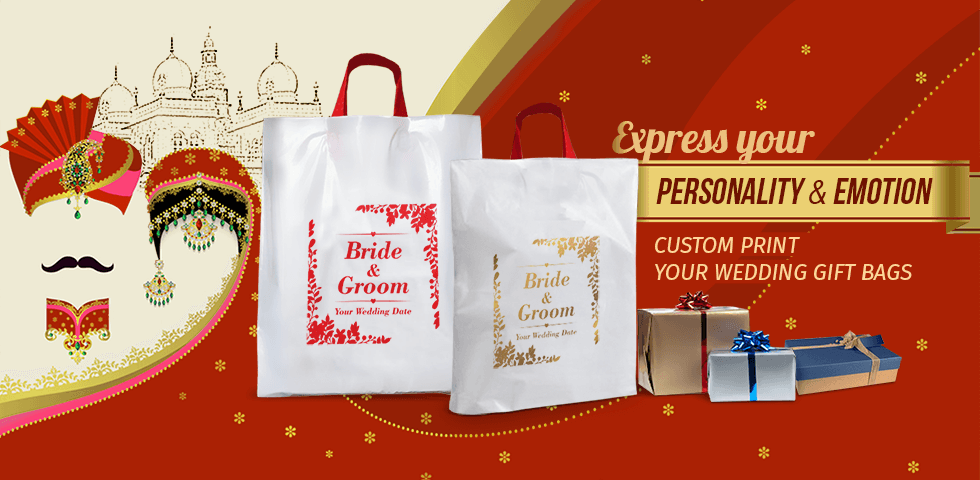 Do you remember how people would inscribe name on stainless steel vessels or utility items before presenting them during weddings? For years, people used these items and they became a memory of the occasion. While people still invest in handcrafted or special gifts or handpicked clothing and welcome kits, where is the longevity? What do your guests take away when they leave the wedding or what stays etched in their minds besides the memories that will fade in a few days and some pictures that will make it to the social media wall and be forgotten in a few weeks.
Let's accept it – we Indians always collect and store the fancy looking plastic bags for future use. Why not use a customized bag to hold all the gifts, wedding favours or other things that you want to hand over to the guests? They will cost you as less as Rs. 2000 but will make a mark worth much more.

Best Ways You Can Use Wedding Gift Bags
The Wedding Welcome Bag for Hotel Room

It may not be possible for you to be physically present when your guests arrive at the hotel. How do you still make them feel warm and add that personal touch? A wedding welcome bag with some handpicked goodies is your best bet. Now plain bags or baskets can be used here and everyone does it. How do you make it more memorable and personalized? Get customised wedding bags with the name of the bride groom printed on it or a message for them.
Welcome Bags for Out of Town Guests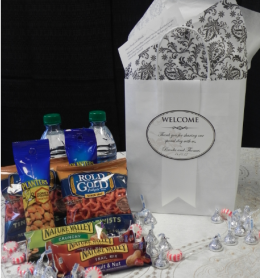 If your guests have traveled from far and abroad, welcome them with gifts that will pamper them. Take the time to handpick gifts from them. Add wet tissues or soft hand towels customised for the occasions. Local delicacies from your town like sweets, chocolates or some drink or snacks will make them jump with joy. After all who doesn't like a pinch of nostalgia added to their gift bags.
Depending on the number of your guests, you can place small orders for about 400 weddings bags too. However, these bags can be handed over at multiple occasions during the wedding and so you might just need to even double up your order.
Wedding Welcome Bags for Destination Weddings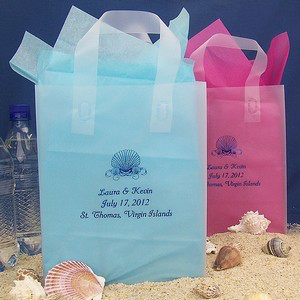 There are endless options for preparing destination wedding gift bags. Depending on your theme, you can get a quote or design printed on the bag. Use fresh and summery colours for beach weddings and the traditional reds, yellows and oranges for royal theme weddings. Your wedding gift bags can also include the exact itinerary for the couple of
days your guests are going to be staying
You can also add mints, sweet and salty snacks, small water bottles or some citrus drink, scented candles or bath salts, a small box of cake pops, chocolates or muffins and cookies to curb those instant hunger pangs.
On-the-go Wedding Welcome Bags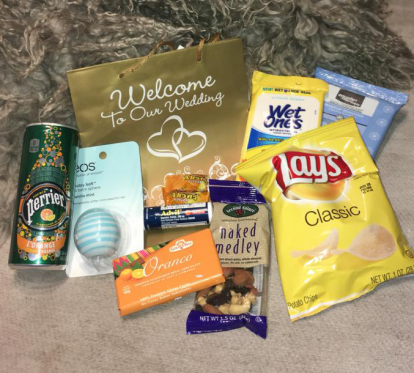 If the bride is from another city, you are probably leaving with your guests early morning for the wedding. Instead of passing those packets of samosas or breakfast items with beverages separately and making it inconvenient for them to hold, take convenience a level up. These wedding bags can be used to pack such items too. Add your snack packets, beverages, water, some tissues and mouth fresheners in the bag. Write back to us when you earn loads of compliments for this classy approach to handing over something as simple as breakfast.

Wedding Favour Bags for Exchanging Gifts

Gifts and weddings are synonymous. You can't let your near and dear ones leave without handing them over some return gifts. The sweets will be consumed, the mementos or souvenirs kept aside or passed on as gifts to someone else, but your customized wedding bag that holds this will stay on for at least a year if not more. You can place these wedding favour bags on the seats for guests as a surprise with a personalized note in each.
The reaction of your guests to these gifts wrapped in customised and personalized design printed bags is going to be overwhelming.
Let your packaging convey your emotion and personality to the best. To get more information on packaging materials and e-commerce packaging ideas, send an email to info@packingsupply.in or contact our team on +91-7857-078-570.