Innovative Packaging Ideas and Requirements for Your Online Store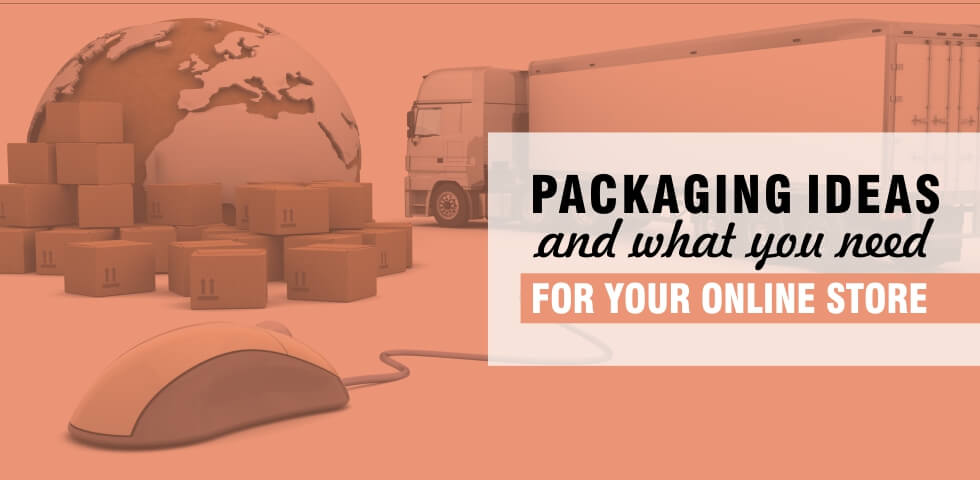 Your package is your touch point with the customers. This applies to every e-commerce business but still is usually under-utilized by them. Most e-commerce businesses treat packaging as just a mere requirement. This may have been true a decade back but with the evolving customer tastes and upsurge in the competition, packaging has transcended into much more. Packaging is now a brand experience and influences customer behavior. Customers today don't just need branded products. In fact, they are often happy with local yet innovative makes but the branded packaging is what pulls them to it.
What exactly is branded packaging? It is the conscious presentation and packaging of a product with the help of careful planning, selection and usage of packaging material. The main aim of this exercise to influence the psychology of the buyer and strengthen the image of your brand in their minds. So if you own an online store or run an e-commerce business, this is what you need to know.
What do you need for your online store?
No matter what you're selling, we give you an idea of the kinds of things that you're going to need for your e-commerce business in terms of packaging.
Primary Packing Material: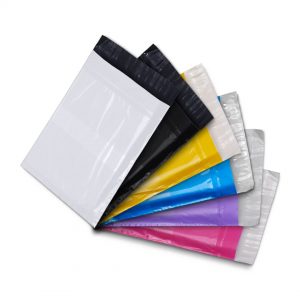 The first thing that you're going to need is some type of inner protection for your items. For instance, if you're selling jewelry you'll need some type of bag to put the jewelry in and if you're selling ceramics or glass items you might need some type of inner box along with bubble wrapping. You want your item to be protected and reach safely to your customer. That is the main idea of what this is for so that it doesn't get scraped around inside of your shipping material.
Fillers:
If you are shipping small size items in relatively bigger boxes or mailing fragile items, you need to fill the gaps with some air cushion filling system, colored or plain tissues, thermocol stuffing etc to keep the product intact.
The Main Cover or Box Packaging: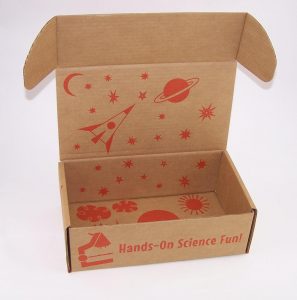 The next packaging item that you're going to need is also protective. In fact, this is actual shipping box or mailer. It doesn't matter what you ship your items in, the main thing is that they reach safe. If you can make the outside of the package look nice and appealing, then it will earn you some bonus points.
Other Branded Packaging Materials: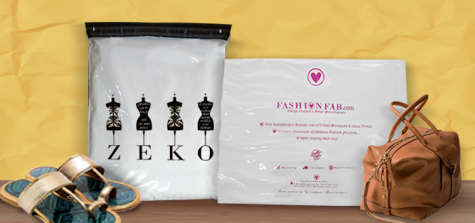 Other packaging items that are recommended are mostly from a marketing point of view. To make your packages more branded, you can put packaging cards in the package or with the base product bag. This card can include a small thank you note, your website information or your social media links. For the exterior, using custom printed BOPP tapes or custom printed courier bags for covering the box and water-proofing it is a good idea. It makes your packages look cleaner and more professional.
You can also check this list of packing materials that every business needs.
Packaging Ideas:
Arrange the product neatly in the box.
Use packaging material relevant to the product being packed. Simple apparel can be accommodated in soft bags while fragile items will need bubble wrap and corrugated boxes. Valuables will go in tamper evident envelopes or security mailing bags.
Use air cushioning fillers or bubble wraps and colored tissue as fillers in boxes to give a warmer feel and to protect your products from damage.
Switch from regular packaging supplies to printed material. Even better, opt for custom printed bags, boxes or envelopes.
Choose a colour combination matching your brand or logo. Adding colour to the standard white or brown boxes will help create a better brand identity.
Insert a special note or card inside the box containing your business details. Things like this just help to keep your customers interested and get them to sign up and follow you even after their purchase on a social media site. This way they stay more informed about your brand.
Packing Supply provides a range of high quality branded and customized packaging material for all online stores. You can choose from different sizes of plastic courier bags and envelopes and also print them in different colours.